---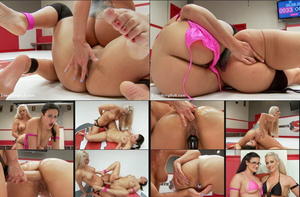 The winner of this match up gets to do WHAT EVER SHE WANTS to the loser.
Round 1 tactics allowed: Ass Sitting/Smoothering, Forceful ass worship, Anal, Fingering, Anilingus
Round 2 tactics allowed: Same as round 1 however when a Wrestler gains control, she will be handed a toy and will be allowed to fuck her opponenets ass until control is lost.
Prize round Brutal Ass fucking, Strap on and fisting!
Big Powerful Tushies Hold each other down for the right to fuck the Loser's ass


eb0310nhjfg.part2.rar
eb0310nhjfg.part1.rar
eb0310nhjfg.part3.rar
---
---
---
---
---
---
---